Your Best Local Masonry Service
Elevate Your Property's Aesthetics with Masonry Edmonton, AB
Looking for a Local Masonry Contractor that's truly top-notch? Look no further, because Edmonton Masonry in the YEG area is here to serve you Excellence with easygoing service and a professional attitude that's second to none.
Our team of skilled artisans are like modern-day Michelangelos, dedicated to crafting jaw-dropping works of art that will leave you breathless. We believe that every structure is a masterpiece in the making, and we're here to make your vision a reality.
From captivating stone facades to intricate brickwork, we've got the skills and expertise to bring your dreams to life. We only work with the crème de la crème of materials, and we stay on top of all the latest techniques to ensure that your project stands the test of time. We're the stone mason you've been dreaming of!
Our commitment to excellence has catapulted us to the status of go-to masonry experts in the area. We're proud to be a part of the rich history and tradition of stone masonry, and we're honored to serve our community.
So, if you're ready to unlock the jaw-dropping power of masonry and take your project to a whole new level, don't hesitate to reach out to Edmonton Masonry today. We're here to help you create something truly extraordinary. We're the all-around Concrete Masonry Company that can fulfill all your wildest masonry dreams.
Masonry Contractor Edmonton, AB
We started as a one-man operation, but quickly realized that we had a bigger mission – to preserve the historic beauty of Edmonton. From schools to libraries, churches to public buildings, and monuments to historic properties, we're here to repair, restore, and upgrade. We're all about keeping the charm and beauty intact.
No matter the project, we've got you covered. Whether it's Custom Installations of chimneys, fireplaces, Brick Veneer Walls,  hardscape, driveways, or anything that involves bricks and stones, we are the experts. We work with a variety of masonry materials like Stone, Brick, Concrete, Pavers, and Stucco. Quality and customer satisfaction have always been our top priorities, and our name is now synonymous with excellence and high standards.
So why wait? Unleash the power of masonry and take your project to the next level with Edmonton Masonry. We're here to help you create something truly extraordinary. We're not just your average Concrete Masonry Company – we're your go-to experts for all things masonry. Let's make magic together!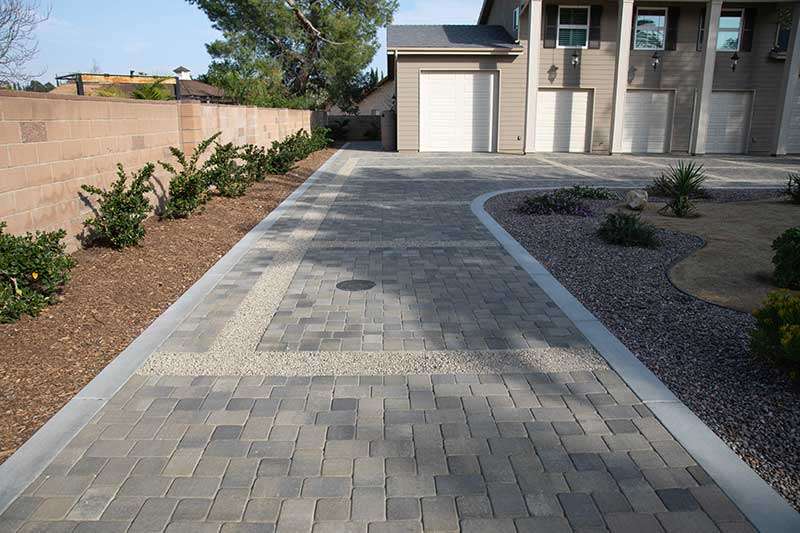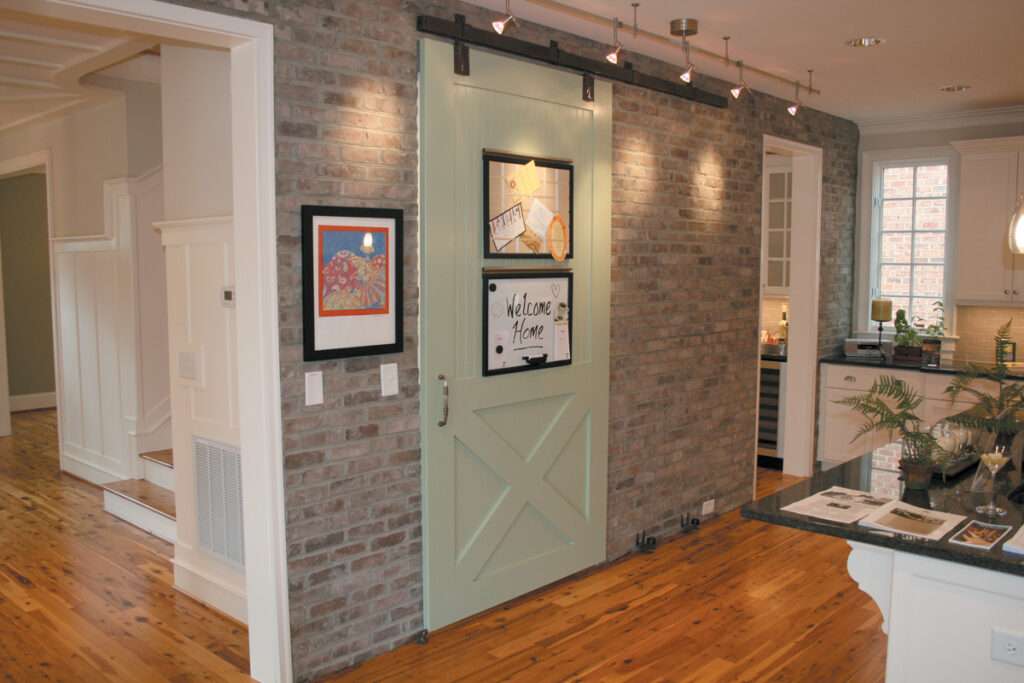 If you're dreaming of a building that's not just any ordinary structure, but a true masterpiece that screams durability, economic savings, and jaw-dropping beauty, then you better get on the Brick Masonry train! 
Let me tell you, Stone Work is the real deal. It's the stuff that's been molded by Mother Earth herself, carrying the tales of ancient wonders that have stood the test of time. 
Our masonry services? We guarantee nothing but pure magnificence and excellence. We're talking about a quality image that oozes permanence and sets you apart from the mundane metal buildings out there. 
With masonry units, you've got a playground of textures, colors, and sizes to choose from, giving you the power to design your building exactly as you envision. It's the go-to choice for those who value their image and wouldn't settle for anything less than a construction that screams quality, substance, and everlasting power. 
What do you want your building to be? Because with Brick Masonry, the possibilities are simply out of this world!
The high-end masonry services offered by our contractors have made Edmonton Masonry the go-to company for restoration services to historical features and custom installation of masonry system-based structures. We are respected and trusted for our concrete, brick masonry, and stonework.
Edmonton Masonry are a winner for best feature and structure restoration (2014), scooped a super service award in 2018, named a promising chimney contractor, featured in top 10 in home décor. We are a well versed Concrete Masonry Company.
Besides, our previous clients call us a first-class, full-service masonry contractor at your service. We take pride in delivering. 
Besides, our Masonry Services is sure to save your insurance cost thanks to its fire resistance properties. It also saves on maintenance cost because masonry units do not shatter, warp, rust, buckle, rot, or dent, and they eliminate the need to repaint and clean. 
Massive temperature retention lowers energy costs in hot and wintry weather conditions, all while being stable and resistant to sound transmission. With a masonry system, the construction can commence immediately and proceed without delay associated with shop drawings avoiding delays linked to fabrications and the problems accruing from fabrication tolerances.
As a Masonry contractor, we qualify to deliver the best final product. We commonly use bricks for the following reasons.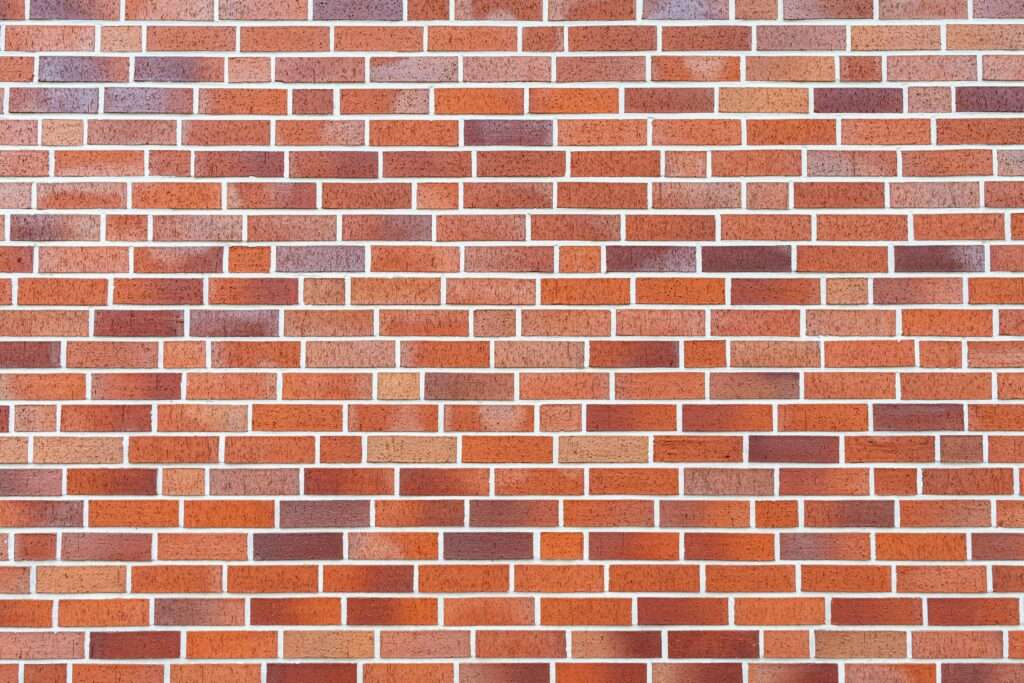 Bricks masonry eliminates the need for highly skilled labor thanks to its uniform size and shape. They are lightweight a.k.a. relatively lower dead load (when compared to other masonry units, making them easy to handle and transport.
Brick masonry results in thinner walls, which save on space as well as the cost of creating joints. They can go with different types of mortar (per the client structural requirements), which increases design flexibility.
Our bricks are the superheroes of construction materials. They're the cost-cutting champions, saving you money on both materials and labor. With their uniform shape, you'll need less adhesive mortar, making your wallet even happier. And let's not forget about the ease of creating door and window openings – it's like a breeze blowing through your budget. Plus, our detailed mortar staining and matching technology will make your restoration project shine brighter than a diamond in the Edmonton sky. So, if you're in need of a restoration mason, look no further. We've got the skills and the bricks to make your project a masterpiece.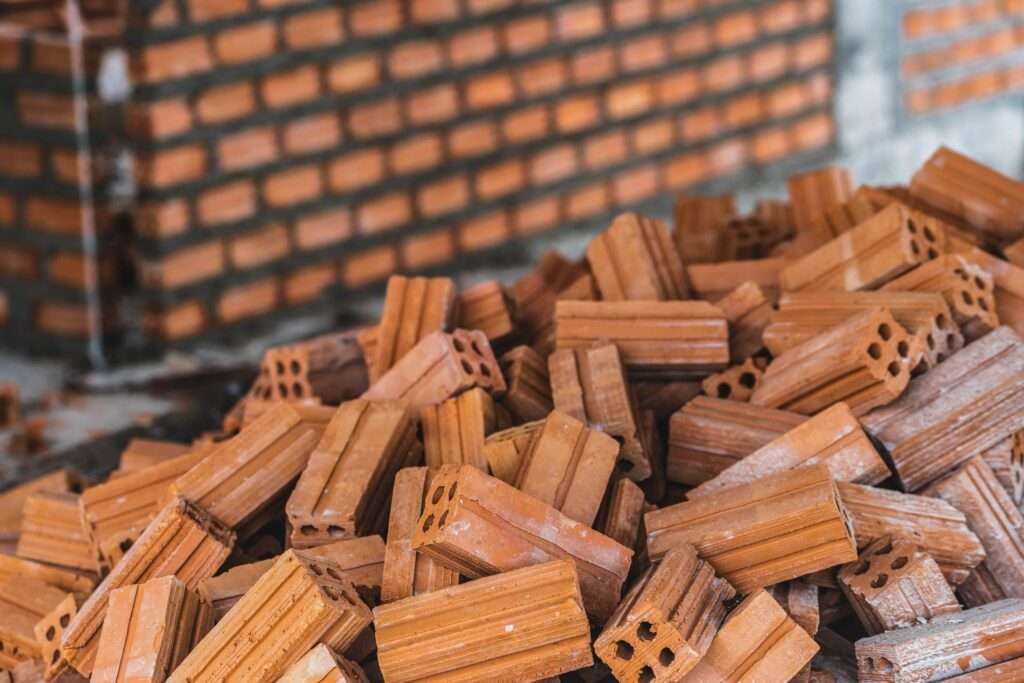 ready to get your dream house? Let's get it together.
Experience the Difference of a Dedicated Masonry Contractor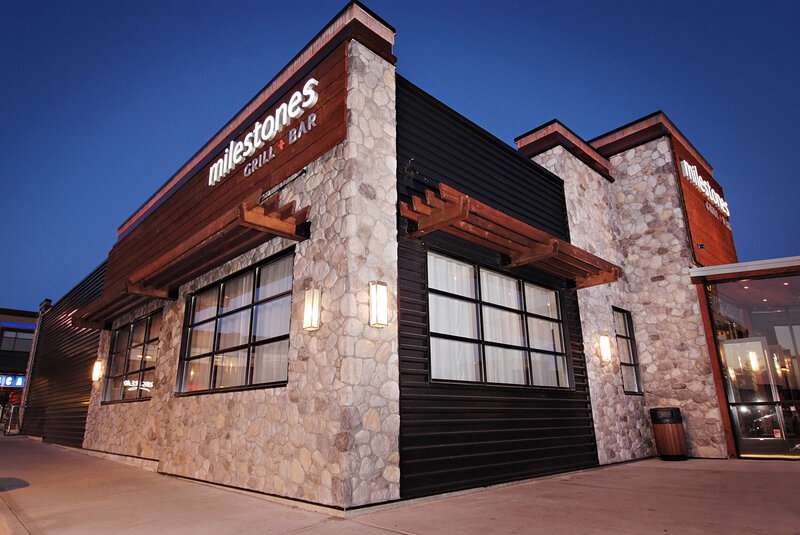 No commercial masonry unit is built to last an eternity. Your warehouses, office buildings, or shopping malls will at one point require restoration services.
And that's what we are here for – restoring your commercial masonry structures to their original glory. From correcting moisture-related swelling through to brick repointing and replacement.
Now, this is done before the deterioration is irreversible lest risk incurring reconstruction costs.
We encourage you to proactively carry out preventive maintenance and repairs of any qualified bricklayer or stonemason. Call Us for a full inspection. Nonetheless, we got your back if reconstruction or new installation is required.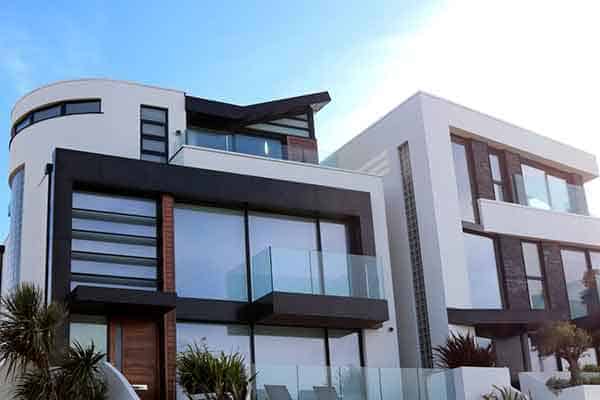 Are you ready to witness the epitome of Residential Masonry greatness? Look no further, for we are the masters of both the exterior and interior realms. Our expertise knows no bounds, as we effortlessly tackle any and all residential masonry projects with finesse and precision. From structural wonders to decorative delights, we've got you covered.
Privacy walls? Retaining walls? Stone entryways? Chimneys? Consider them done. We'll even restore your Rumford boxes, stone facades, patios, paved drives, Stucco, and pathways to their former glory. Our decades of experience have honed our skills to deliver nothing short of top-notch workmanship at reasonable rates.
But it doesn't stop there. We're not just about creating beautiful structures; we're also committed to sustainability. We thrive in a collaborative environment, ensuring that your residential masonry challenges are met with eco-friendly solutions from start to finish. We'll bring your vision to life while staying on target, on budget, and on time. So why settle for anything less than the best? We want to be your go-to masonry maestros in Edmonton. Contact Us today and let's embark on a journey of architectural brilliance together.
Revamp Your Outdoor Space with Edmonton Masonry's Stamped Concrete.
Is your lackluster outdoor space leaving you feeling uninspired? Yearning to infuse a dash of sophistication and flair? Look no further than Edmonton Masonry's Stamped Concrete.
Our awe-inspiring stamped concrete is the epitome of elegance, effortlessly replicating the allure and texture of an array of materials – from majestic stone to exquisite tile and even the warmth of wood – all while boasting the unbeatable strength and low-maintenance perks of concrete.
Unleash your imagination and unlock a world of limitless design possibilities, allowing you to fashion a one-of-a-kind outdoor sanctuary that embodies your distinct personal style.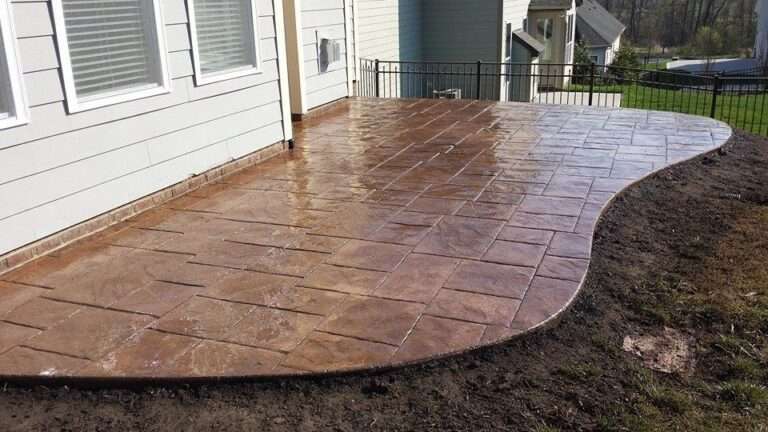 Structural Marvels: The Unwavering Retaining Wall by Edmonton Masonry
A Retaining Wall is more than just a wall. It's a masterpiece of engineering that holds back soil and prevents erosion. It's a structural marvel that can transform a landscape into a work of art. And when it comes to retaining walls, no one does it better than Edmonton Masonry.
Our retaining walls are built to last. They are crafted from the finest materials and designed to withstand the test of time. They are engineered to meet the demands of any project, big or small.
We offer the experience and capability to repair problems in masonry constructions like all reputed Repointing Company should. Our techniques include repointing deteriorated mortar joints, lintel, and shelf angel restoration or replacement, removal and replacement of distressed or cracked brick, installation of expansion joints to enhance movement in masonry systems. That's what we call Brick Work! All Masonry Contractors can fix those quick masonry repair, nevertheless, a job well done will prevent bigger repairs down the road. Call Edmonton Masonry for an assessment and TuckPointing Masonry. As restoration mason, we must be proefficient with all aspect of repairs.
With our magical touch, we not only extend the lifespan of your structure, we also revive its original allure and magnificence. And our secret lies in uncovering the perfect mortar match for top-notch performance and dazzling aesthetics. Or we can bring back the glory of your Rumford treasure chests, stone masterpieces, outdoor havens, paved pathways, and driveway wonders.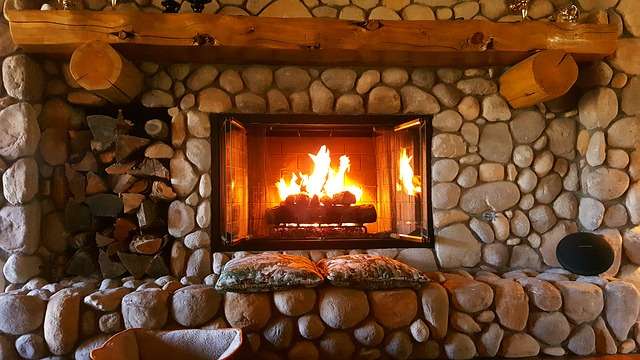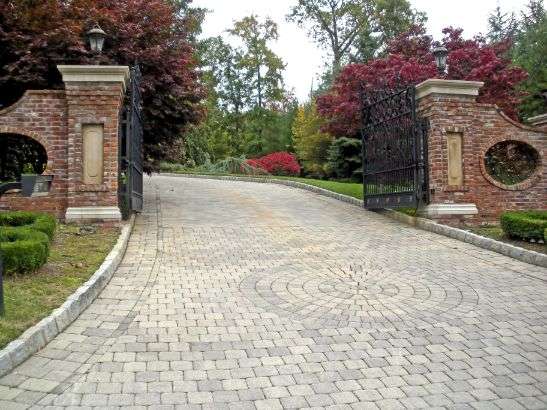 Transform your outdated Driveway into a pavement masterpiece that will make your neighbors green with envy. With Edmonton Masonry's Driveway Paver, you can wave goodbye to boring and hello to breathtaking. Our paver is a force to be reckoned with, built to withstand Mother Nature's wrath and the never-ending foot traffic.
But it's not just about durability, oh no! You have the power to unleash your creativity and customize every detail of your driveway, from the color to the pattern to the texture. It's time to let your imagination run wild and create a driveway that will make heads turn and jaws drop. So why settle for ordinary when you can have extraordinary? Upgrade your driveway game with Edmonton Masonry's Driveway Paver and pave the way to a more stylish and awe-inspiring property.
Dive into the ultimate outdoor oasis with Edmonton Masonry's Pool Deck. Our team of expert artisans have created a mind-blowing masterpiece that will take your backyard to a whole new level of lavishness. Imagine basking in the sun by the pool on a scorching summer day, surrounded by jaw-dropping stonework that demands admiration. Our Pool Deck is not just a place to take a dip, it's a jaw-dropping showstopper that will leave your guests absolutely floored.
With our unwavering commitment to quality and meticulous attention to detail, you can trust that your Pool Deck will withstand the test of time. Our crew of professionals will collaborate with you to create a custom layout that perfectly suits your space and style. Get ready to make a splash with the epitome of outdoor opulence!
But don't just take our word for it. Our satisfied customers rave about the transformation they've experienced with our Pool Deck. It's not just a place to swim, it's a gathering spot for family and friends like a Patio.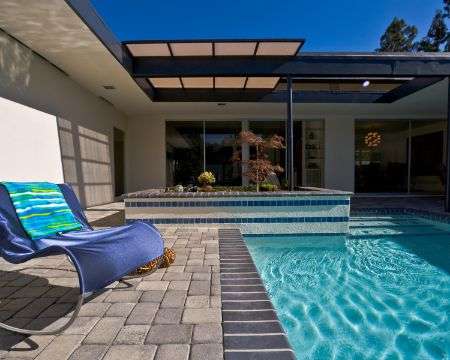 We can reliably build your privacy walls, retaining walls, stone entryways, and chimneys. Our Chimney Masonry Repair Service is unmatched! Is it time to repair or rebuild? Chimney Tuck Pointing is often necessary after being subject to the Cold Edmontonian Element. Let's see what we can do for your chimney restoration! 
A Fireplace hearth is an essential heating component of your home; thus, it should have ample reparative maintenance. Yes, don't wait until the fall for you to do some thorough inspections.
Restoration is a much bigger job, and the goal of restoration is to restore the building to its original appearance and structure. Repairs are much more common, more limited in scope, and have less to do with restoring the appearance of the building. Are you looking for a Masonry Waterproofing Contractor to make sure your restoration is made to last?
I have been doing work with Edmonton Masonry for many years and they have earned my admiration and respect. They have proven to be trustworthy and courteous in getting the job done and always go above and beyond for the customers.
"I am totally satisfied with the work that Edmonton Masonry did for me. They came and fixed the cracks in the brick siding and cleaned the area up to perfection. Amazing BrickWork"
"Edmonton Masonry has completed multiple jobs at my home and the work is always exceptional, on time and on budget. I will continue to use Edmonton Masonry and would highly recommend them to my friends and neighbors. Thank you for everything!!"
Visit Our Two Other Locations in Sherwood Park, AB and St Albert, AB for the same awesome services!! We serve many areas in and around Edmonton: Westbrooke Estate, Windermere, River Valley, Millwoods, Windsor Park, Strathcona, Garneau, Jasper Place, Windsor Park, Donsdale, Glenmore, and more!