Beginning as a one man operation, Edmonton Masonry has grown to be a respected and trusted masonry company. Our founder realized there was a need to preserve the historic beauty; be it schools, libraries, churches, public buildings, and monuments.
A need that was hyped by existing soils, prolonged use, or adverse weather conditions – which causes a shift in the foundation. Whenever the foundation shifts, cracks develop in bricks and mortar. And while the cracks could be prevented and repaired with grey mortar, it left large scars in its place. He stepped up to not only repair the problem but also restore the historical property to its original charm & beauty.

That extended to custom installations of chimneys, fireplaces, hardscape, and driveways – pretty much anything that uses bricks and stones – their repairs and upgrade. We work with most masonry materials like stone, brick, concrete, pavers, and stucco. Since our inception, we have concentrated on quality and customer satisfaction. Today, our name is synonymous with excellence and high standard.
Delivering the best Masonry Service in the YEG Area
We are working on a very high level of communication with each customer and clarifying every step of the way
Edmonton Masonry Services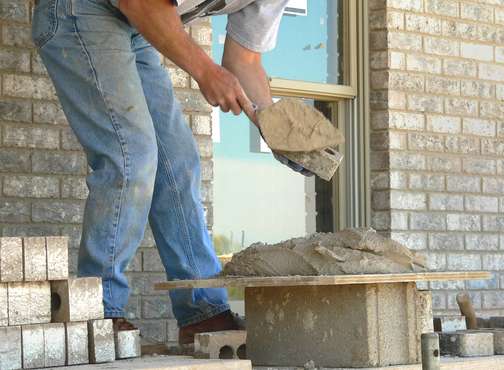 The high-end masonry services offered by our contractors have made Edmonton Masonry the go-to company for restoration services to historical features and custom installation of masonry system-based structures. We are respected and trusted for our concrete, masonry, brick, and stonework.

Edmonton Masonry are a winner for best feature and structure restoration (2014), scooped a super service award in 2018, named a promising chimney contractor, featured in top 10 in home décor.