You want to have a super-nice driveway to reflect not just your personality but the personality of your property as well. It would help if you had your home entrance to look not only beautiful but also be functional. If that is the case, you can quickly get what you are looking for right here.
Get the services of an excellent driveway construction and repair company. If that is what you are looking for, you are in good stead. We are specialists in all masonry-related driveway services.
There are many types of driveways that you can install in your property. There's nothing better than knowing you are dealing with a masonry company that responds with a resounding "yes" to every type of masonry-related driveway.
If you engage our services, you are sure we will work closely with you to make sure we deliver a safe place to park your automobile and a visually attractive and functional drive. When it comes to installation, you can count on our team of qualified and experienced masons to give your home the elegant flair you so much desire and deserve. We go beyond the essential poured cement and add decorative masonry brick, concrete, and stonework.
You don't have to worry about what our masons can do. We deliver the best irrespective of the material used. You are in safe hands anytime you want any of the following driveways:
Cement
Acrylic stamp patterns
Natural concrete
Stained concrete
Exposed aggregate
Pavers
Stamped concrete
Acrylic coating
Flagstone
Textured slate
Of course, each of these types of driveways has its pros and cons. For instance, if you decide you want a paved driveway, know that these are popular because they are a less expensive way to get the loved old-world, cobblestone effect. However, when you compare this driveway to the concrete driveway, you'll see the difference.
On the same note, a significant number of people prefer to have a brick ribbon bordering or running through the driveway. There's nothing wrong if that is what you want.
We can deliver that or anything else, including segmented concrete, stained concrete, stamped concrete, paving stone, and even a decomposed granite, which is a semi-permanent, low-cost solution for driveways and walkways.
So, if you are not sure which type is the best for your home, don't worry. Our experienced masons will gladly help you make the right decision based on several critical factors, including:
Cost of installation
Cost of materials
Maintenance
Appearance
Durability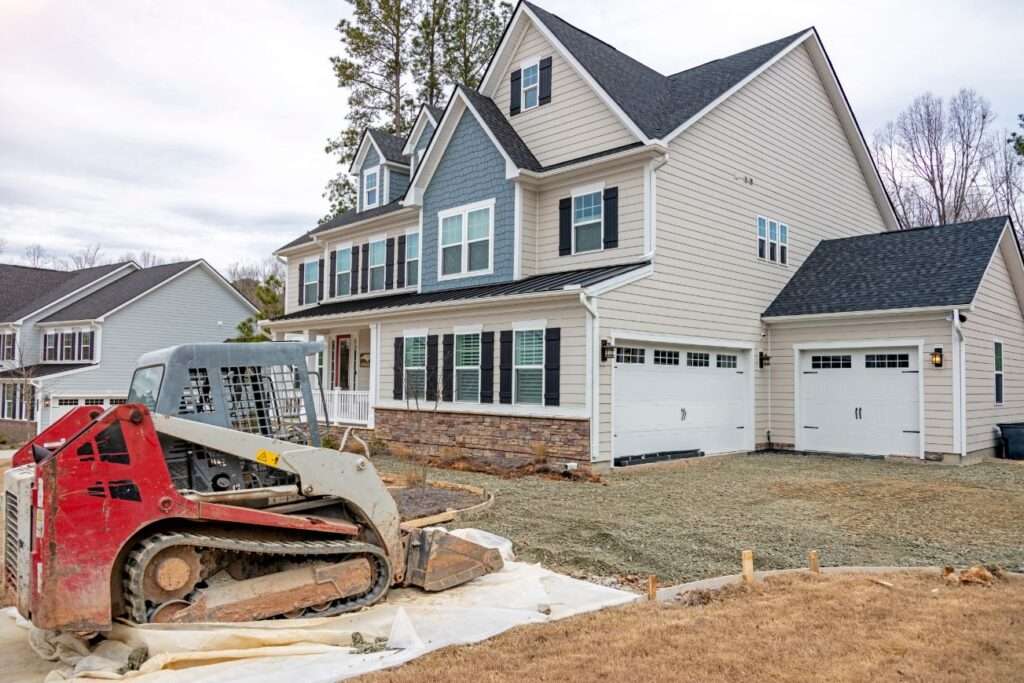 Repaving and Resurfacing Driveways
Of course, irrespective of the material used, your driveway will start to rust and crack over time. Your driveway won't last forever. Whether its asphalt, concrete, or any other material.
Even with sealing regular repairs, the smooth surface will finally develop cracks and wear down thanks to external factors such as salt, oil, UV rays, gas, and harsh weather.
When the cracks become large, it becomes unsafe unsafe. You don't want anyone getting hurt or your automobile getting damaged by these cracks. It's now time to either resurface or repave the driveway.
We are the go-to driveway resurfacing and repaving company. Our team will resurface your home entrance by re-coating it with a new layer on top of your old one. Don't worry that this action might bring uneven surfaces. We are good at what we do. Our first step is filling all cracks to create an even base. Once we through, you'll have the smooth and lovely driveway just like it was when new.
If what you need is not resurfacing but repaving, you are still in good stead with us. Unlike resurfacing, repaving is a more complicated process. In this case, our team will have to replace the driveway. Our experts do a great job digging up all your existing asphalt driveway before filling the soil below and then leveling and grading the surface. The old asphalt must go before we lay a new asphalt layer.
We, Edmonton Masonry, are excellent at this stuff because we've have been doing driveway construction and repairs for many years. When it comes to masonry, you can trust our experience in providing top-notch driveway installation, repair, and redesign. We go beyond fireplace, chimneys and patios.
We know the home entrance is the first thing anyone will see as they approach your home or property. Thus, its crucial to make it appealing and user-friendly. Just by looking at the home entrance, one can quickly get an idea of what to expect in the home. An excellent and attractive driveway adds value to your property.
And what's even encouraging is that if you want to sell the property.
Having the driveway that you desire can be challenging. You need to have the right materials and excellent craftsmanship. That might not be easy to find unless you get the right professional in this aspect of masonry. What you need is a professional and knowledgeable masonry. That is what Edmonton Masonry is here to help you achieve.
We specialize in the following wide array of driveway related tasks.